New Environmental Horizons, Inc. (NEH) is an environmental chemistry consulting firm specializing in the planning and evaluation of environmental data to support the assessment and cleanup of contaminated sites.  We set project-specific data quality objectives (DQOs) to obtain high-quality data for human health and ecological risk assessments and for use in EPA, USACE, NRDA, and state-led investigations.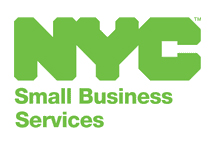 NEH is a small women-owned business, certified in Massachusetts, New Jersey, and New York City. The two principal scientists of NEH, Nancy Rothman, Ph.D. and Susan Chapnick, M.S., are recognized as technical experts in analytical chemistry, quality assurance, and data assessment/validation of environmental measurements.
Dr. Rothman and Ms. Chapnick are well respected senior chemists with long standing working relationships with the Quality Assurance Branch of USEPA-NE (Region I), USACE-NAE (North Atlantic New England region), the Massachusetts Department of Environmental Protection (MassDEP), the New Jersey DEP, and the National Oceanographic and Atmospheric Administration (NOAA).
NEH has successfully planned and implemented the quality assurance/quality control (QA/QC) requirements for environmental studies including Remedial Investigations (RI) and Feasibility Studies (FS) under the Comprehensive Environmental Response, Compensation, and Liability Act (CERCLA), Natural Resource Damage Assessment (NRDA), Resource Conservation and Recovery Act (RCRA), at Brownfields sites, and at state-led investigations in support of MassDEP Massachusetts Contingency Plan (MCP) site assessments.
Please feel free to contact us directly about your project. We will work collaboratively with you and your project team to:
Define the environmental data needed to make project decisions in terms of media and analyses
Understand regulatory drivers and compliance need
Generate clear and comprehensive QA requirements to meet project-specific data quality objectives in terms of accuracy, precision, and sensitivity (reporting limits) and develop a site-specific Quality Assurance Project Plan (QAPP)
Pro-actively provide technical assistance to field and laboratory scientists to address sampling and analysis issues in real-time
Perform data validation and data usability assessment to give information on potential bias in the environmental results
Assist your project team in responses to regulatory and QA comments