Susan D. Chapnick, M.S.
President & Principal Scientist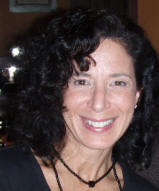 Ms. Chapnick is President and a Principal Scientist of New Environmental Horizons, Inc. (NEH). She has over 25 years of experience in the environmental arena including quality assurance/quality control, regulatory compliance, data usability evaluation, and analytical chemistry (with specialties in trace metals and inorganic analytical techniques).
She applies her technical expertise to plan and evaluate the quality of environmental data for use in site assessments under the Massachusetts Contingency Plan (MCP), USEPA Remedial Investigations/Feasibility Studies (RI/FS), Brownfields projects, human health and ecological risk assessments, and litigation support. Ms. Chapnick is currently acting as the Quality Assurance Officer (QAO) at several USEPA Superfund sites where she provides technical and regulatory assistance and development of project-specific Work Plans and Quality Assurance Project Plans (QAPP).
Ms. Chapnick serves on the Board of the Arlington Conservation Commission and is an appointed member of the Bureau of Waste Site Cleanup Advisory Committee for MassDEP where she assists in developing technical policy and guidance in support of MCP investigations. She is a former Board member of the Massachusetts Licensed Site Professionals Association (LSPA).
Ms. Chapnick previously held the positions of Director of Technical Operations for Gradient Corporation and Director of Inorganic Laboratories for a former analytical laboratory. She has 40 publications and presentations.
News
Susan Chapnick Honored with Service Award from the LSP Association (PDF)
Contact Susan
Susan D. Chapnick, M.S.
781-643-4294
Email Susan

My Resume
Susan's Resume (PDF)

Former Member of LSPA Board of Directors

Office of Energy and Environmental Affairs
Department of Environmental Protection
State of Massachusetts: Waste Site Cleanup Advisory Committee Member